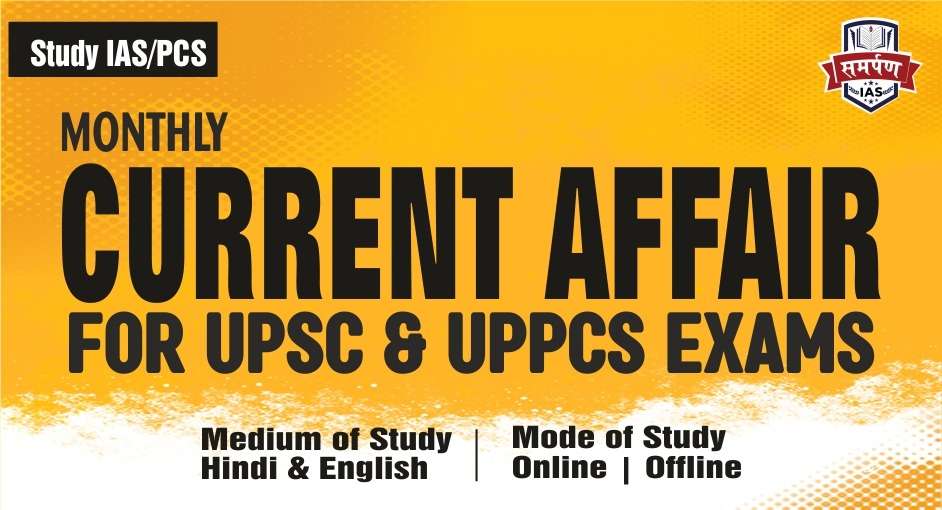 The Prelims Current Affairs Classes by SAMARPAN IAS are designed to help aspirants prepare for the current affairs section of the UPSC Civil Services Examination. The course covers a wide range of topics and integrates concepts to ensure comprehensive preparation. The aim is to equip students with the necessary knowledge and understanding of current affairs to tackle General Studies Paper I of the UPSC Prelims Examination.
The course is taught by experienced faculty members who use a variety of teaching methods, including interactive discussions, audio-visual aids, and group activities, to engage students and enhance their learning experience. The classes are designed to be interactive and participatory, encouraging students to ask questions and clarify their doubts. Additionally, students will have access to study material and practice sets to further strengthen their understanding of the topics covered.
Overall, the Prelims Current Affairs Classes offered by SAMARPAN IAS are a comprehensive and effective way to prepare for the current affairs section of the UPSC Civil Services Examination. With experienced faculty, interactive teaching methods, and comprehensive study material, students can develop a strong foundation in current affairs and increase their chances of success in the examination.
| OFFLINE | ONLINE |
| --- | --- |
| NOT AVAILABLE | 5,000 |
The fee structure for the Current Affairs (Prelims) Course offered by SAMARPAN IAS is INR 5,000 for the online (live) mode of learning. The offline mode of learning is currently not available. The online (live) mode of learning allows students to attend classes from the comfort of their homes without the need to travel to a physical location. The fee is inclusive of the 50-hour live class taken by prominent GS faculties, weekly interactive classes, subject-wise coverage of one year of current affairs, comprehensive study material, and doubt resolution by faculties. The fee structure is affordable and accessible to students from all backgrounds, making it an ideal choice for those looking to enhance their current affairs knowledge and crack the UPSC Civil Services Examination.
Clear Your Doubts with Expert Assistance